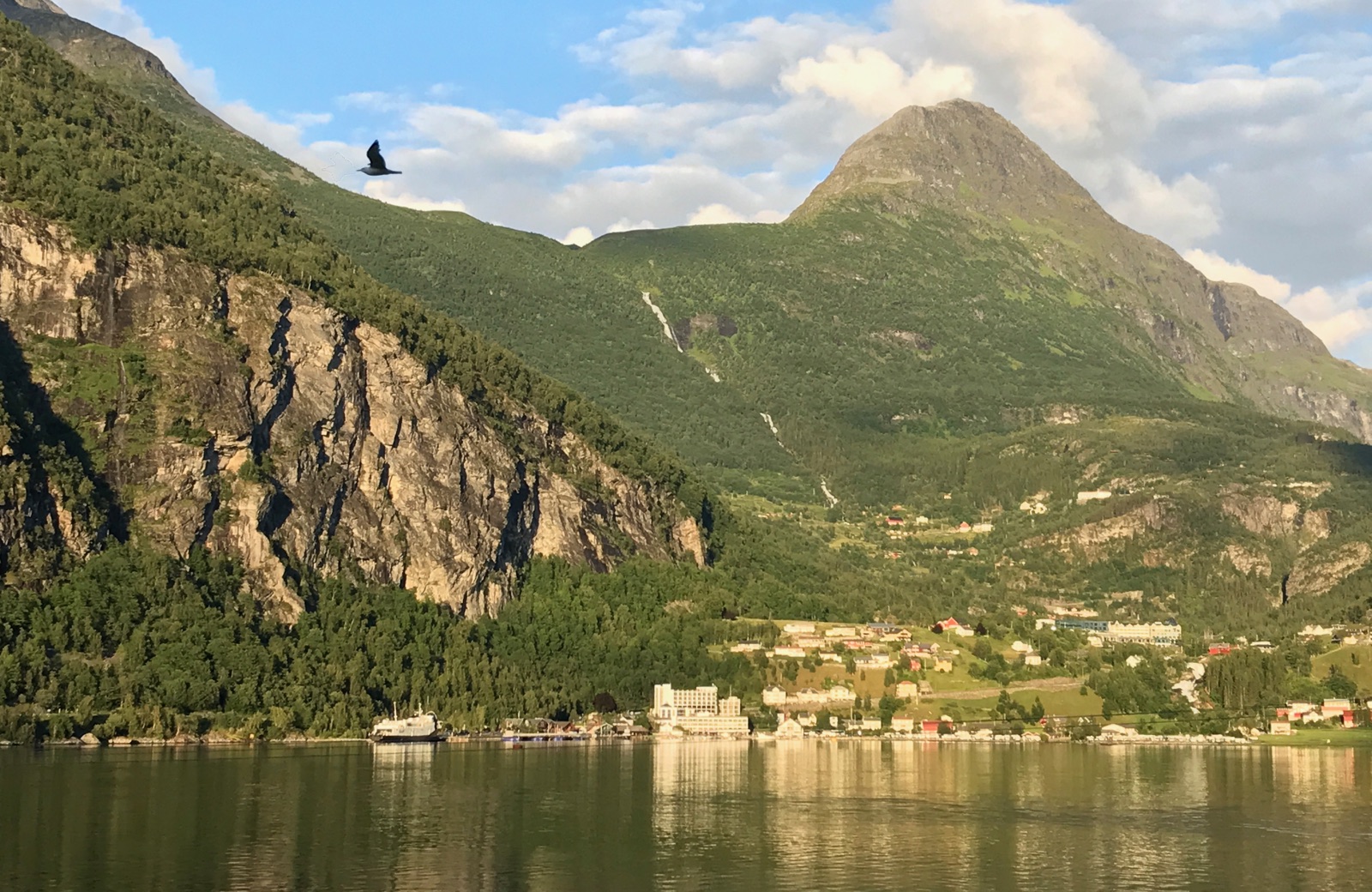 These comfortable cabins in a stunning fjordside location are cheaper than a hotel in Geiranger.
Hotels are at a premium in the fjord region, both in terms of price and availability. A far better option is to stay in one of the many cabins that are dotted throughout the countryside. A wooden cabin – hytte in Norwegian – comes in all shapes and sizes. Some are fully-equipped lodges with bedrooms, bathrooms, kitchens, running water, internet and TV, others are just a basic shelter. They are an incredibly important part of Norwegian culture and so a stay in one gives you more of an insight into Norwegian life than an identikit hotel.
These fantastic cabins at Fjorden Campinghytter on the shore of the spectacular Geirangerfjord are a great value choice to experience hytte life while saving money on a full service hotel.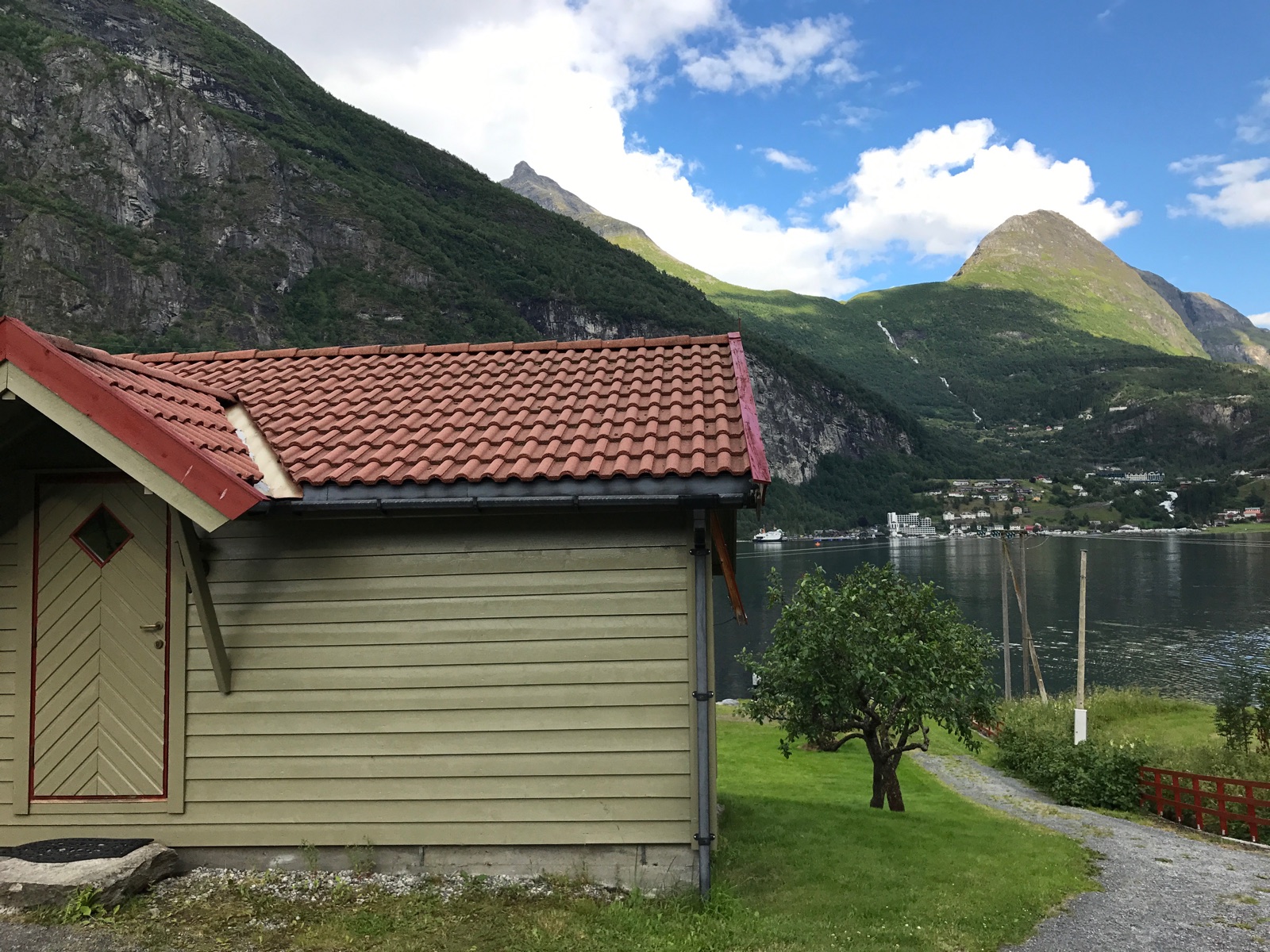 Check availability and prices of these cabins now on Booking.com
Search for other accommodation near Geiranger
Location
Although advertised as Geiranger, these cabins are actually a 2.5km walk from the village itself. It's a pleasant 30-minute walk along a narrow road with plenty to look at along the way, although there are a couple of steep parts. The location is well-worth the effort though, as the view back to the village is outstanding.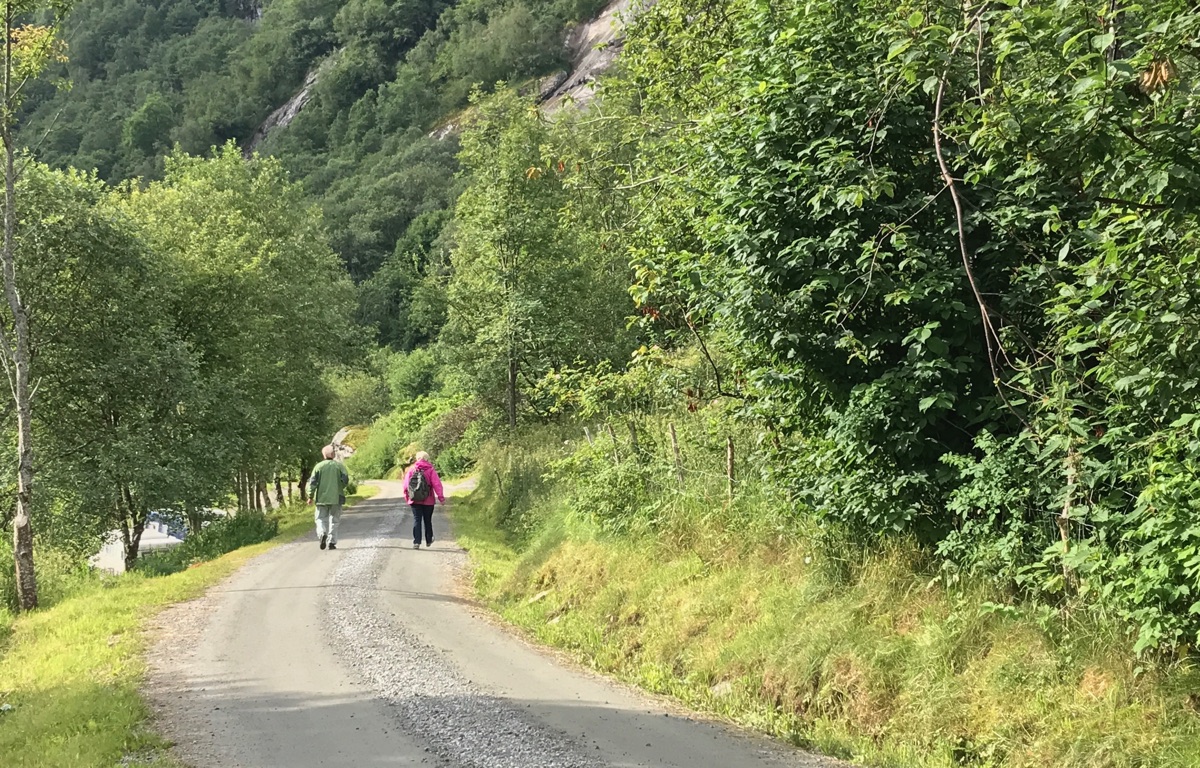 Inside the cabin
Fjorden Campinghytter offer two flavours of cabin: A basic type with space for two, three or four people, or an upgraded lodge with a separate bedroom and bathroom with shower. The basic cabins come with a fridge but cooking and bathroom facilities are shared.
We chose a premium cabin for the four of us, as we were travelling with my partner's parents. They took the bedroom, while we took the two sofa beds in the lounge area that were more comfortable than I had expected.
Check availability and prices of these cabins now on Booking.com
Search for other accommodation near Geiranger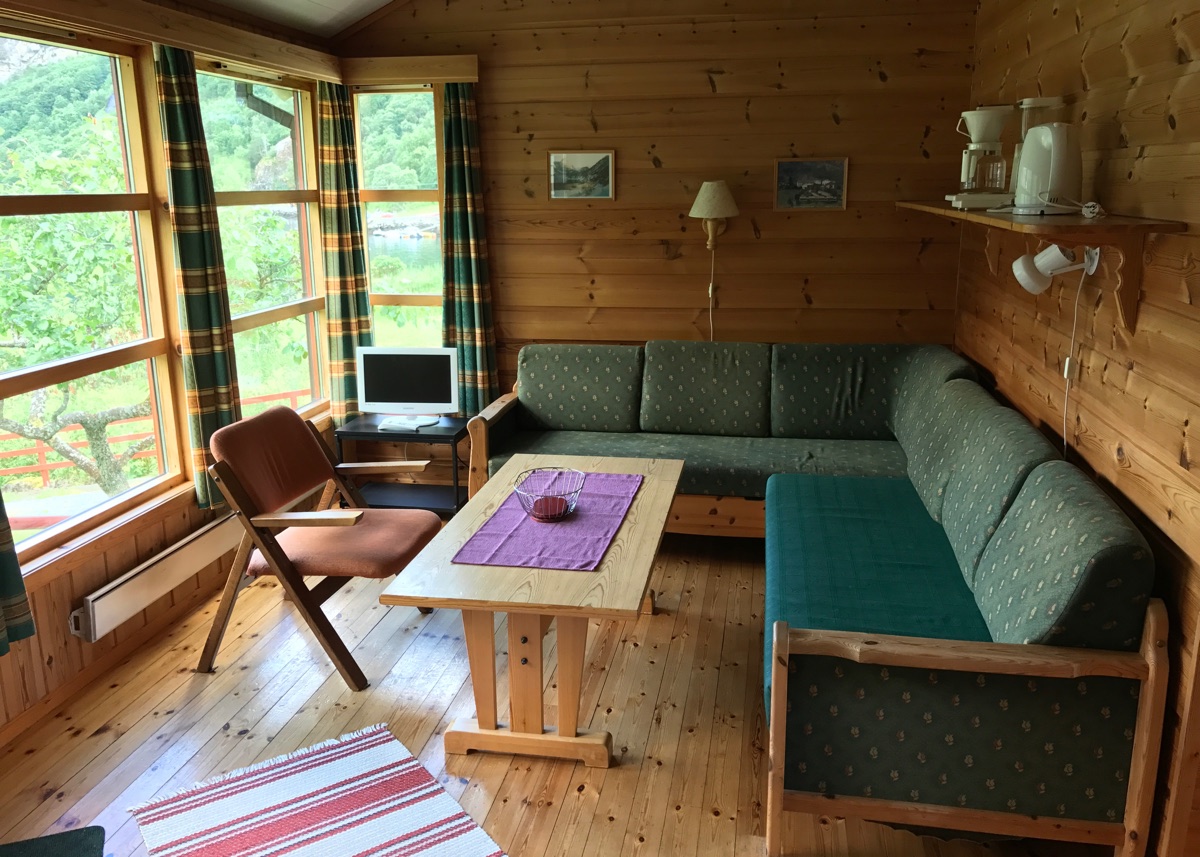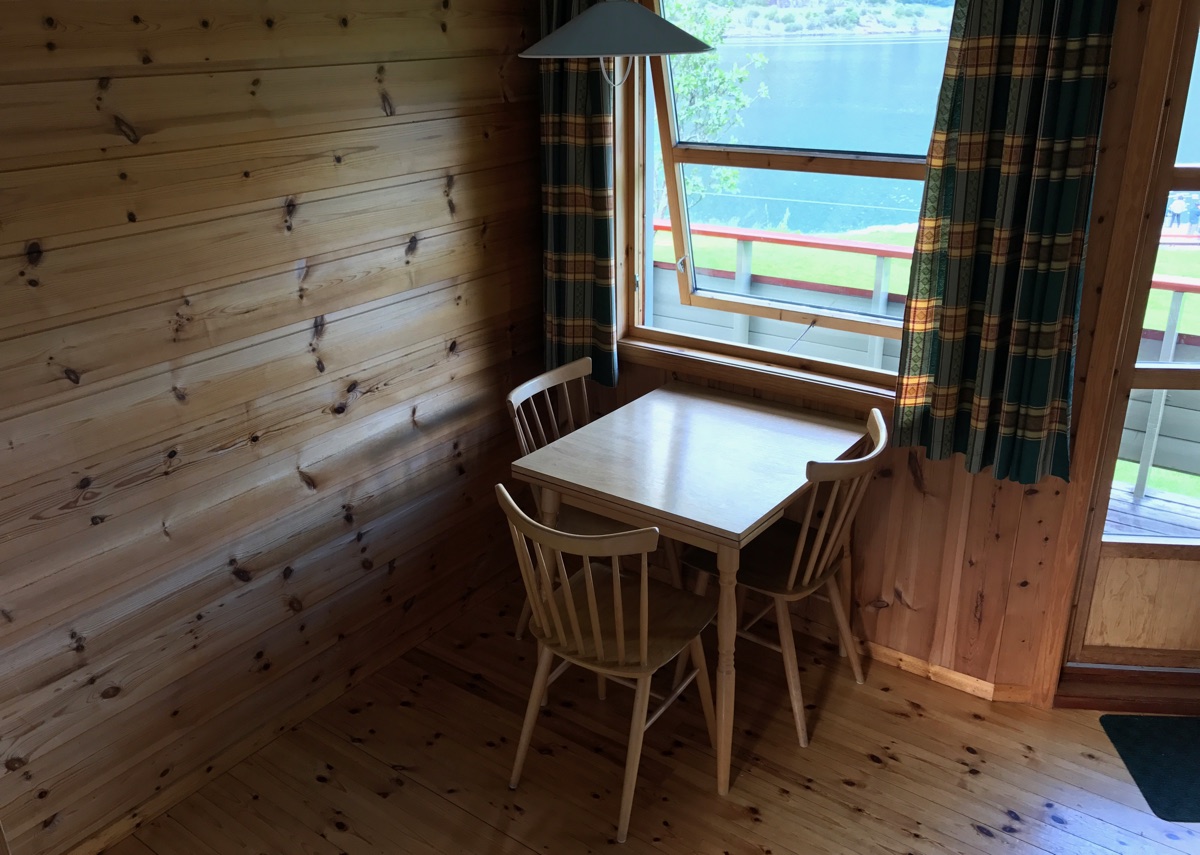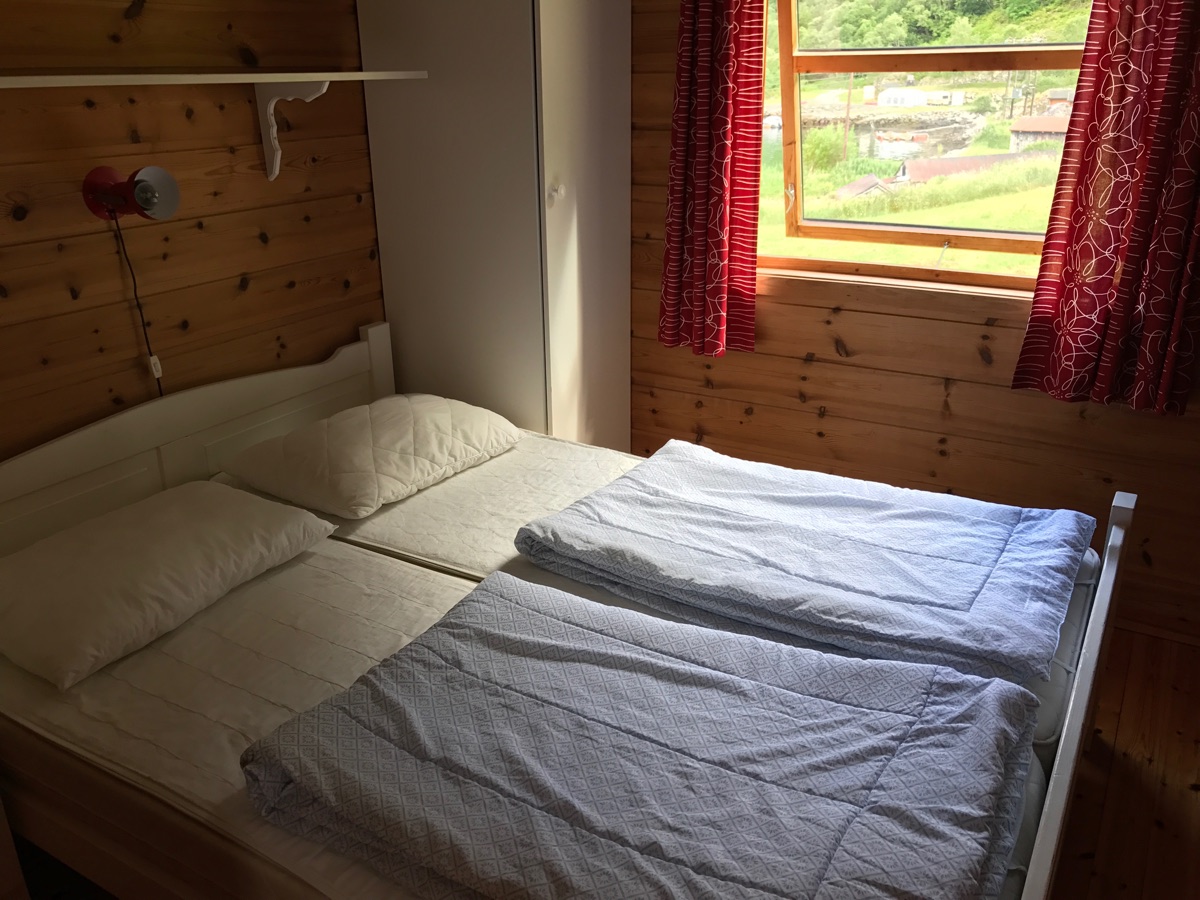 As you can see, the cabin was comfortable, clean and more than met our needs. The only downside was the amount of light coming into the cabin at night – a problem anywhere in Norway during July! Unfortunately we forgot to bring our eye masks. Lesson learned!
Whenever you rent a cabin with a bathroom it's always touch-and-go what sort of facilities you can expect. So much so, that I often prefer a more basic cabin with shared facilities, which tend to be very good. The bathroom here, though small, was excellent. The shower was powerful with very hot water.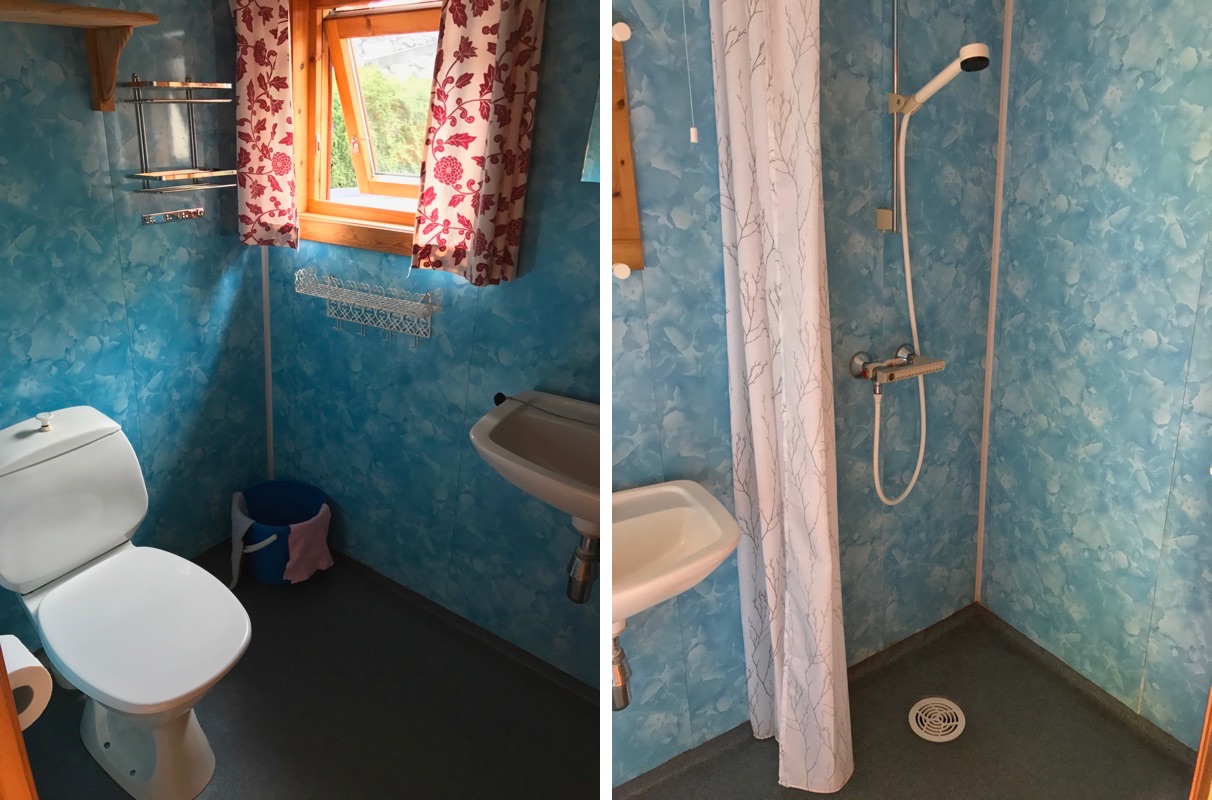 Outside
The premium cabins all have a terrace that faces the fjord, with a sheltered seating area perfect for breakfast or an evening grill. There is an open green area that slopes down to the fjord (great for kids), and a small pier with some motor boats and an area to prepare fish once they're caught. To rent a boat you simply contact the reception.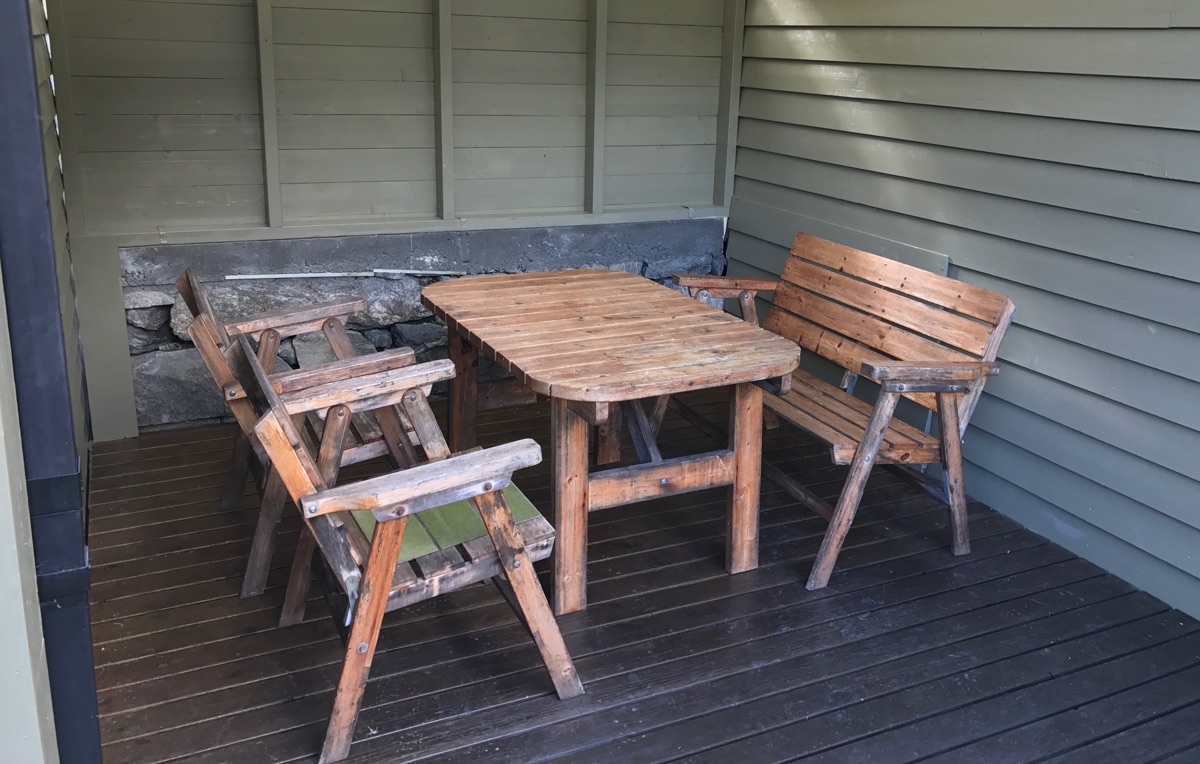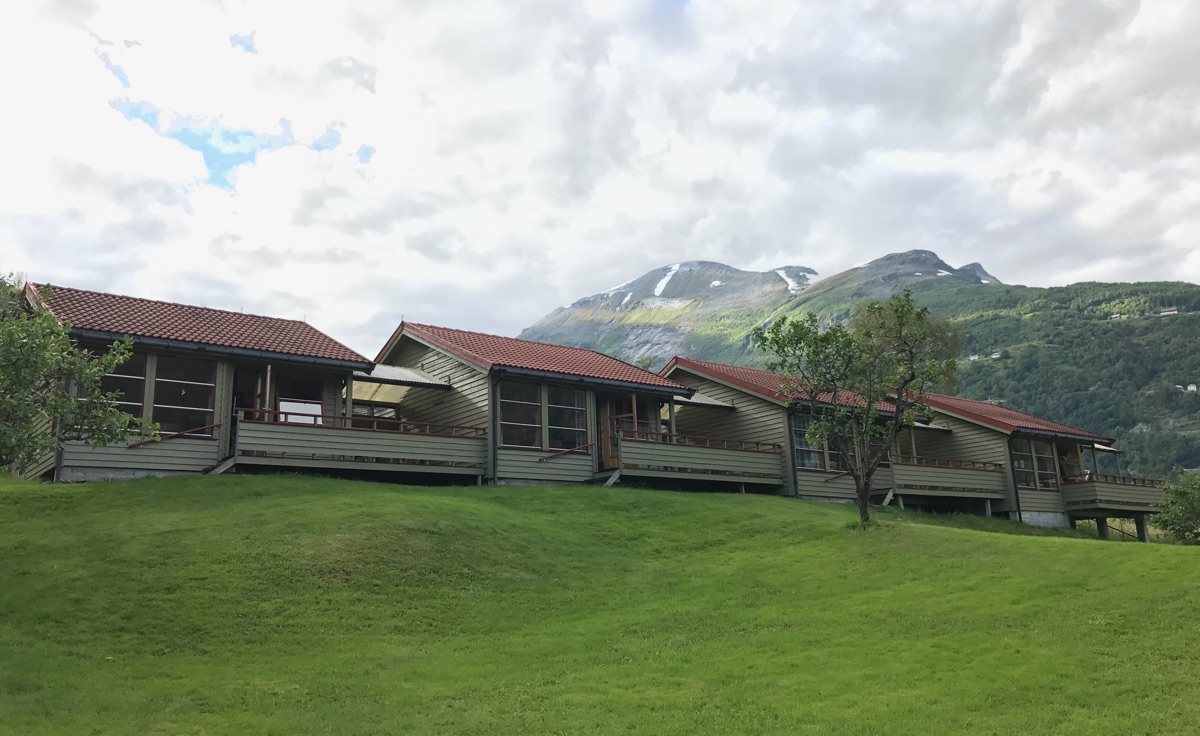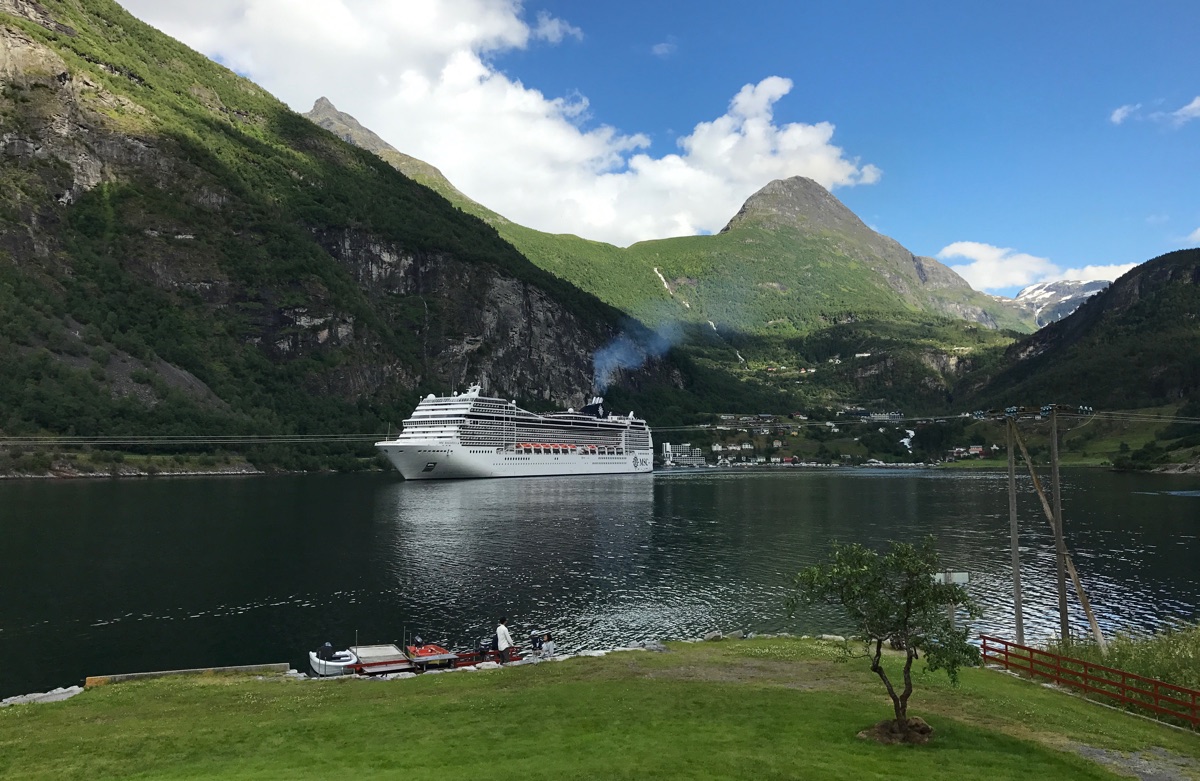 We thoroughly enjoyed our short stay in Geiranger and this cabin was a big reason for that. The ability to make our own dinner and eat it outside, enjoy a morning coffee on the terrace and stroll down to the fjord in less than one minute are all great advantages over a hotel or a more basic cabin further away from the fjord.
We paid 1,700kr for one night, but the basic cabins are quite a bit cheaper.
If you're looking to book this cabin – or in fact any cabin in the Norwegian fjord region – you must book as far ahead as possible. Geiranger is a tiny village and although there are many campsites in and around the village, the total capacity is not very big and they fill up fast.
Check availability and prices of these cabins now on Booking.com
Search for other accommodation near Geiranger