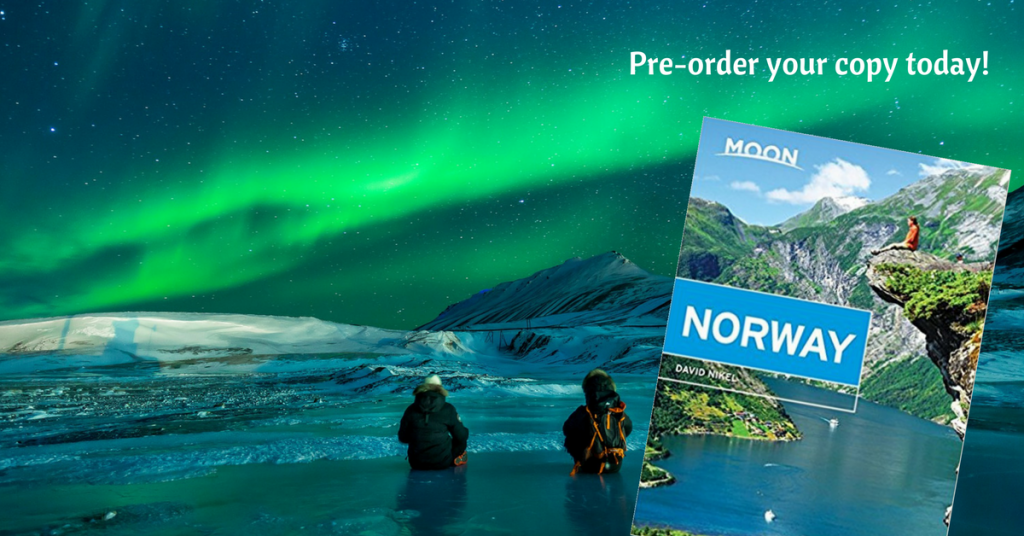 Norway's most up-to-date guidebook
Available now for pre-order:
Amazon.com Amazon UK
Travel writer and Trondheim resident David Nikel shares his expert perspective on Norway's best, guiding you on a memorable and unique experience around this very special corner of Scandinavia.
Whether you're hoping to see the famed northern lights, explore Norway's dramatic fjords and mountains, or visit its beautiful and historical cities, Moon Norway has recommendations for every traveler.
With itineraries like "The Best of Norway by Rail" and "Norway for Families," expertly crafted maps, gorgeous photos, and Nikel's trustworthy advice, Moon Norway provides the tools and inspiration for planning your perfect trip!
Available now for pre-order:
Amazon.com Amazon UK
"I've lived in Norway since 2011 and have spent much of that time travelling the length and breadth of this outstanding country, visiting far flung places, meeting the locals, and working out the best travel itineraries for my friends and family. I'm so happy that I can now share that knowledge with a much wider audience with the upcoming launch of Moon Norway." – David Nikel