Kirkenes has been on my Norwegian bucket list pretty much since I moved here back in 2011. Not for anything in particular I wanted to see, but more to say I've been there. Like most travellers when I check a map my eyes get drawn to the most remote places, and Kirkenes is certainly that.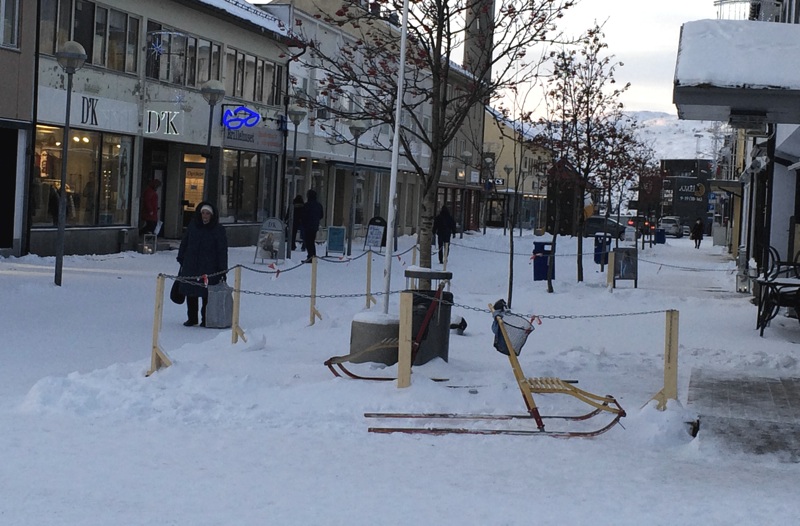 When the opportunity came up to visit the area for work, I jumped at the chance. I travelled up two days early to spend the weekend exploring the place. It's not the first time I've combined work with travel and hopefully won't be the last!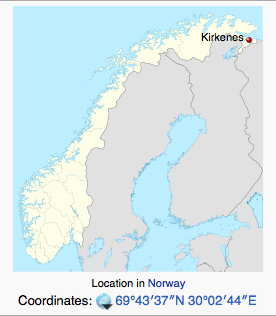 First of all, I must set the scene. Kirkenes is in a part of Norway (eastern Finnmark) that most people have no idea even exists. It's around 500km north of the Arctic circle and is just a few miles away from the Russian border. Yes, Norway has a border with Russia!
It's further east then almost all of Finland, and as far east as Istanbul, a fact that had me checking a map in disbelief when I first heard it. Turns out, It's true!
Being so close to Russia gives the town a unique feel. I heard just as much Russian spoken in shops and on the streets as I did Norwegian. In fact during my first day I barely heard a Norwegian voice at all. Many Russians live and work locally, but even more travel in on weekends to visit relatives, the area's attractions and for shopping.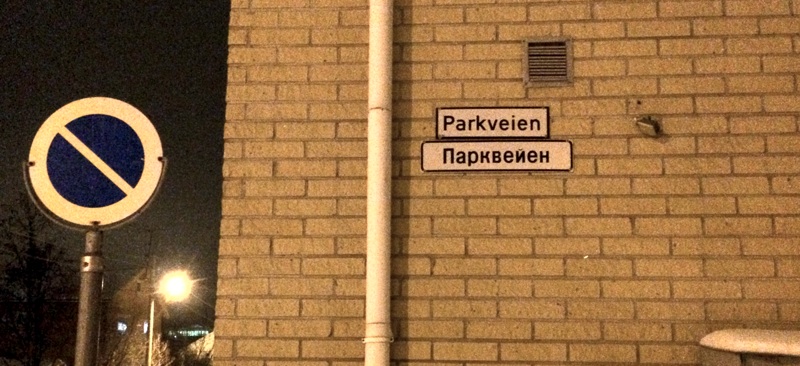 Exploring the town
My base was the Thon Hotel, easy to find with its waterside location. Most rooms offered a terrific view across the water – when there was any light, of course! Right now the sun rises for just two hours, but does produce some spectacular sunrises and sunsets. The unique light of Arctic Norway never ceases to amaze me.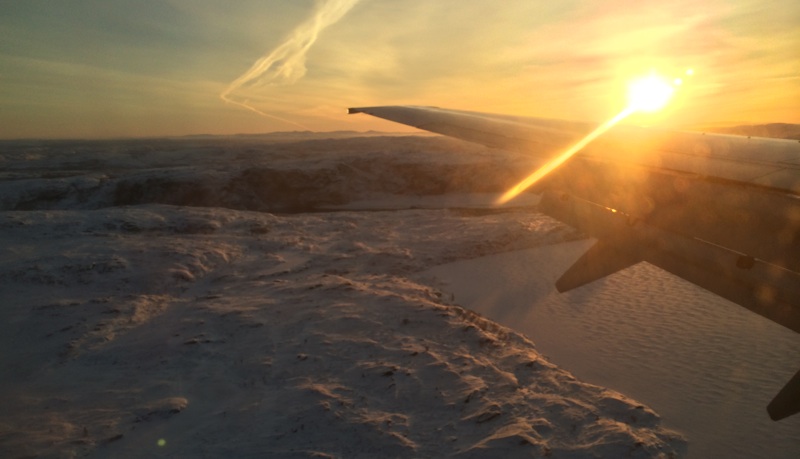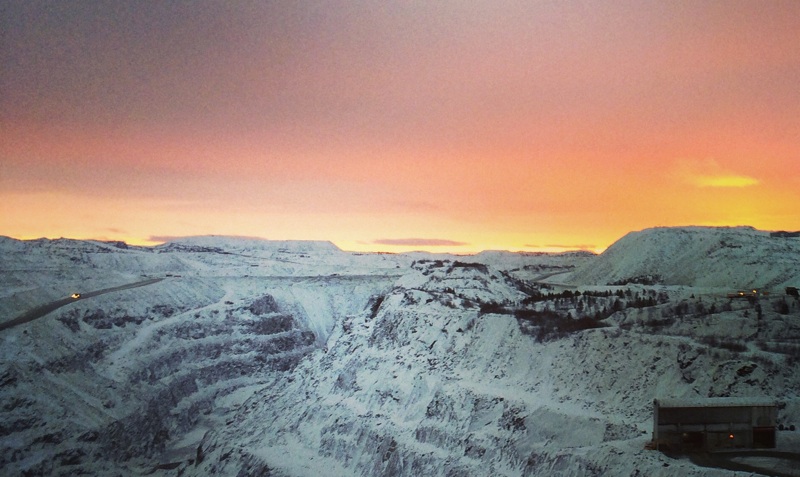 In just a few more days, the sun sets for the final time this year, and won't be seen again until 16th January. For a couple of days the lack of light is fine to deal with, but I can only imagine how difficult it must be to live like this every year.
Kirkenes is known to many people, especially foreigners, for one reason. It's the northern terminus of the famous Hurtigruten coastal ship, dumping a steady stream of tourists into the town on a daily basis, most wondering where on earth they are. I took a stroll down to the port to take a look and the next day watched one of the ships arrive and depart from the comfort (and warmth) of my hotel room.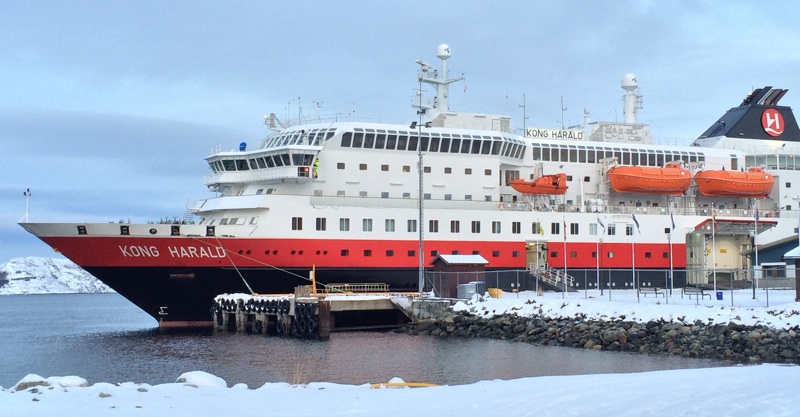 You can't miss the impact of World War II while staying in Kirkenes. The town was devastated by the scorched earth Nazi campaign at the end of the war, along with much of Finnmark. The story is long and complex, but it's one of the reasons that relations with Russia remain reasonably good in this part of the world. If you're interested in finding out more, check out this interview with Vincent Hunt, author of Fire and Ice.
The Border Museum offers visitors a glimpse into these troubled times. The centrepiece is a Russian fighter plane that was pulled from a nearby lake and restored by the Russian army.
Be warned – the museum is a short uphill walk from the town centre, but that short walk feels a lot longer in -14C weather! Back in the city there is a bomb shelter (open by arrangement) and a number of statues dedicated to wartime.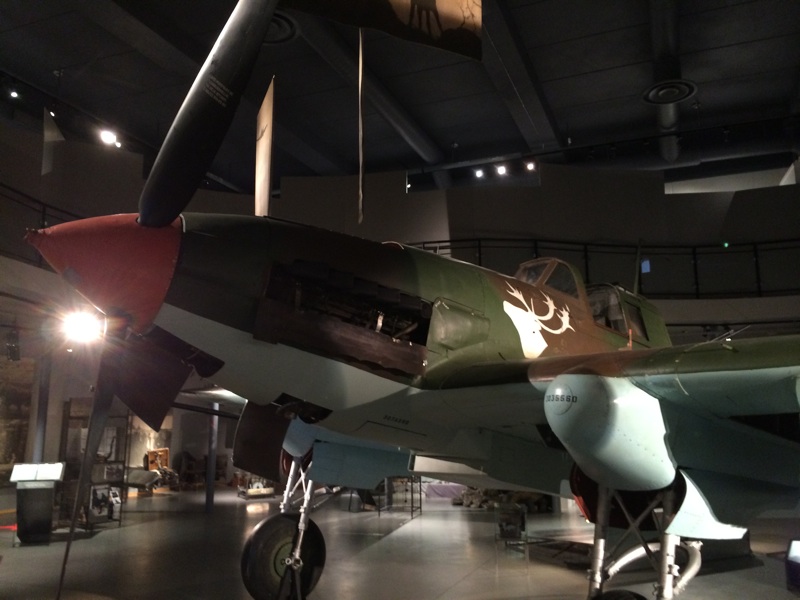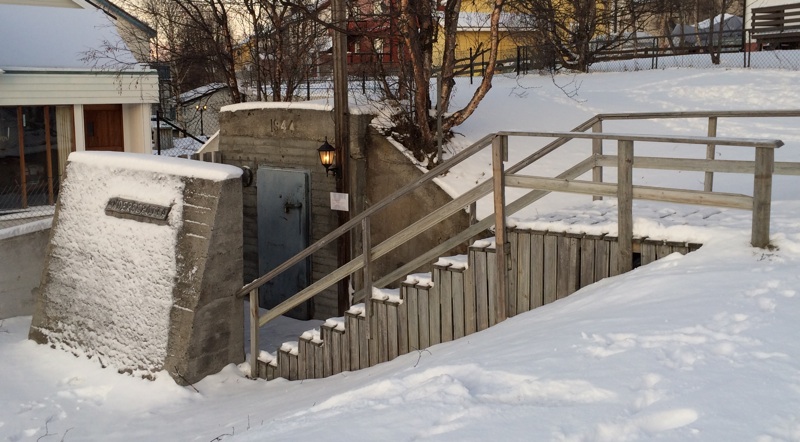 Having seen the northern lights several times now, it wasn't top of my list of things to do. But having heard a good display was on the cards, I kept checking my hotel room window throughout the evening. It didn't take long to catch a glimpse, and although the view was good from my room (with all the lights off, of course!) I headed outside anyway to take it all in. As it turned out, the lights were spectacular right above the hotel. What I saw from my room was barely visible in comparison!
The luck didn't stop there. During my three nights in Kirkenes I saw the lights on two of those, with cloud cover preventing a great show on the Sunday night. On the fourth and final night, they were even visible from the plane shortly after it took off – a surreal experience! The guy sitting next to me, a Kirkenes local, told me he'd seen the lights hundreds of times, but this was his first time from a plane.
Life in Kirkenes
There's no doubt who's boss in Kirkenes. Mother Nature. It might seem an inhospitable place, but a lot of people I talked to live here and love it.
Reasons varied, but the themes were clear. The great outdoors dominates life in the city, from the shipping industry and visiting Hurtigruten to the sporting opportunities of hiking, skiing, fishing, sailing and more. The weather and light conditions take some getting used to (and not just in the winter – permanent daylight in the summer presents its own set of problems!) but to local people it's just normal life.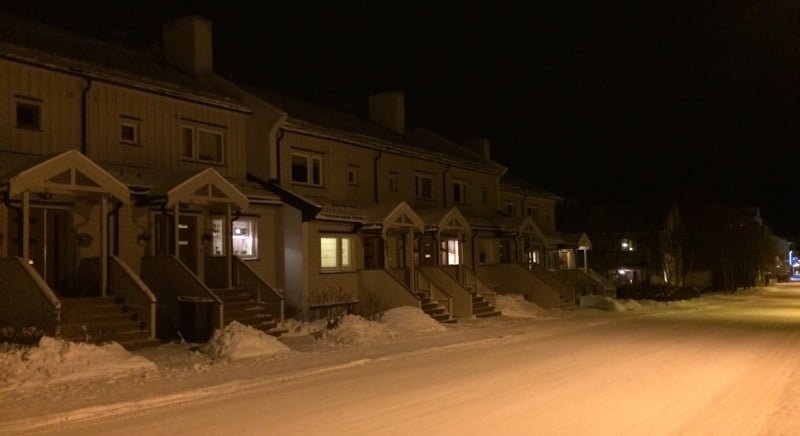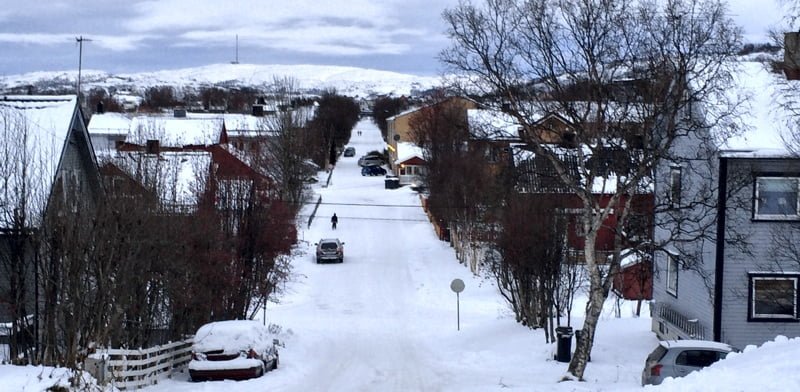 During my stay I ate in three decent restaurants: the Thon Hotel, the Ritz pizzeria (despite a rough looking exterior, the interior was plush and welcoming, and the pizza delicious!) and the Surf n Turf restaurant. Eating out in Kirkenes isn't cheap, but several good options are available.
There's a surprising number of shops including several supermarkets, clothing stores including Cubus and Dressman, sports store G-Sport, kitchenware store Kitch'n, a Bohus home furnishing superstore and even a couple of car dealerships. Despite the small population, this is still a regional hub so there's plenty of places to spend your money!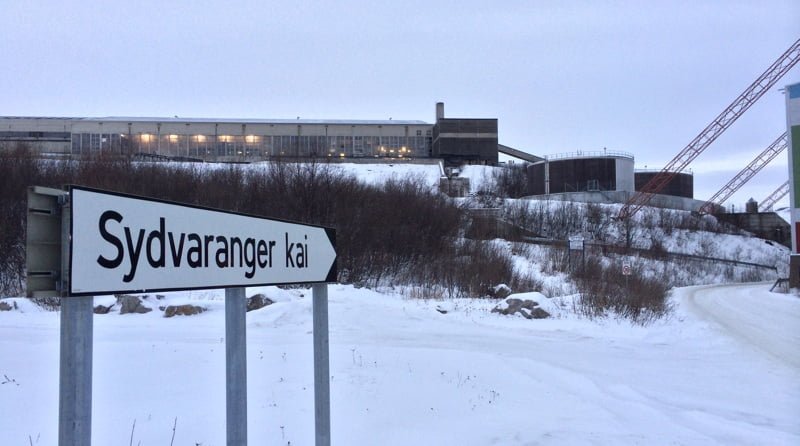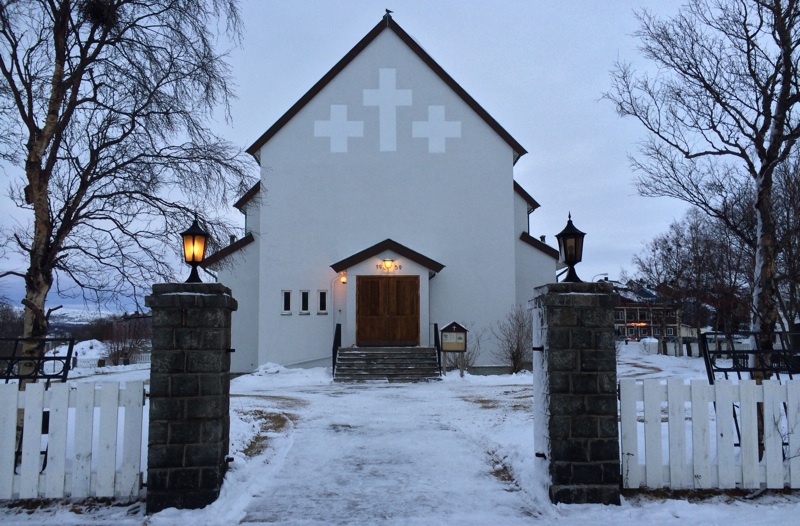 How to get to Kirkenes
Kirkenes is well connected to Tromsø, Norway's northern hub, and a whole host of regional airports across Finnmark. Both SAS and Norwegian offer direct flights from Oslo although they are not very frequent.
Driving from almost anywhere is going to be a very long and boring journey, so the other main option is the Hurtigruten, which stops at Kirkenes before turning around and starting its voyage back to Bergen.